Getting Started - Submitting encoding job in UI
Encoding jobs can be submitted to Telestream Cloud Flip Service in couple ways - API, watch-folder, using our uploader or - in this case - through web console.If you don't want to read through the tutorial you may check out the explanatory video.
Once logged in, select the Factory that you'd like to use (assuming your encoding profiles are set as you need them) and you'll be looking at the Encoding Jobs list. This is where you'll be able to see all files that have been processed or are currently in progress.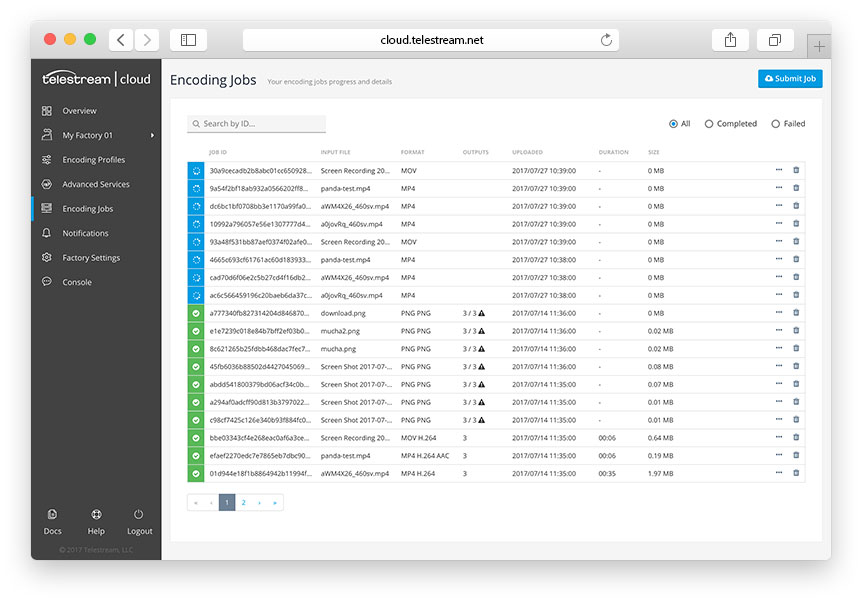 Click Submit Job button to select files for upload and processing. You can either drag & drop source files from your local disc or paste the URL. There's also a chance to review a list of profiles that source file will be transcoded to in case you want to disable some of them. All files that you select for upload will be displayed in the modal window.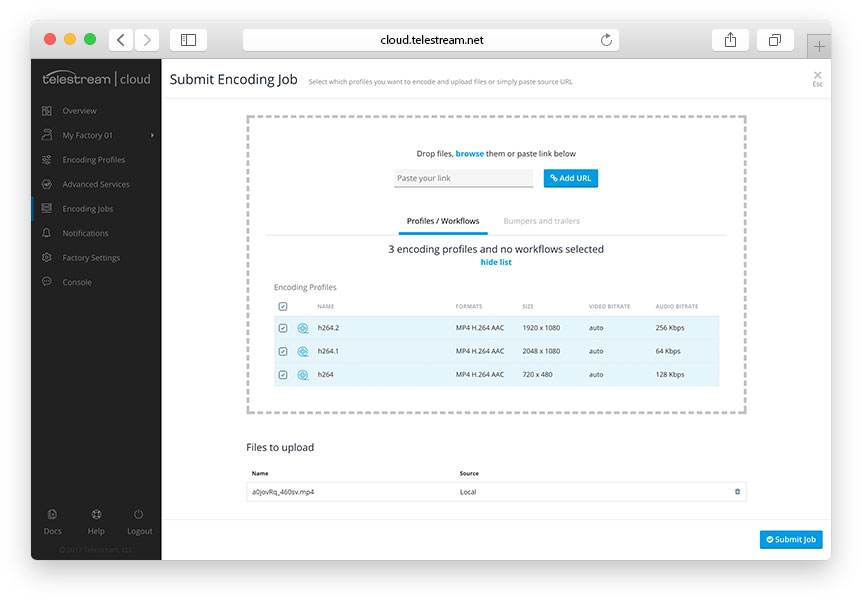 When ready, click Submit Job, the upload will start and then the encoding process will begin. You can follow the general progress on the Encoding Jobs view. You can also dig into details by clicking the job on the list to see status for each output file.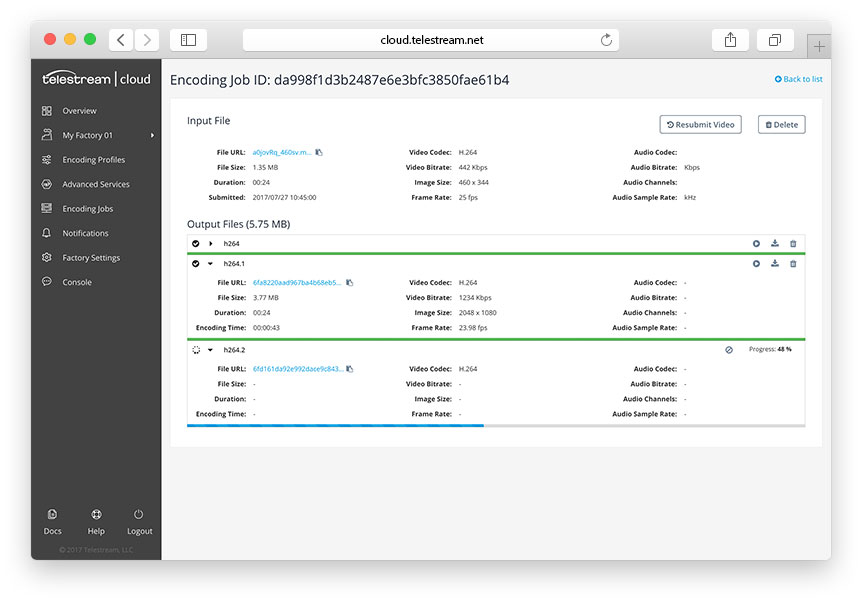 Finished encodings can be previewed using either our web player or specialized tool like Switch , for formats that are not playable on the web (like MXF or ProRes). Each encoded file will be delivered to your storage and have an unique URL that can be used for publication or further processing. Of course, output file can be downloaded to your local machine for more thorough inspection or quality control. Telestream Cloud can also do the quality control using our specialized tools (analysis and comparison of the quality of video and audio data streams). Contact us for more information.